Mike Caratti/Rachel Musson/Steve Beresford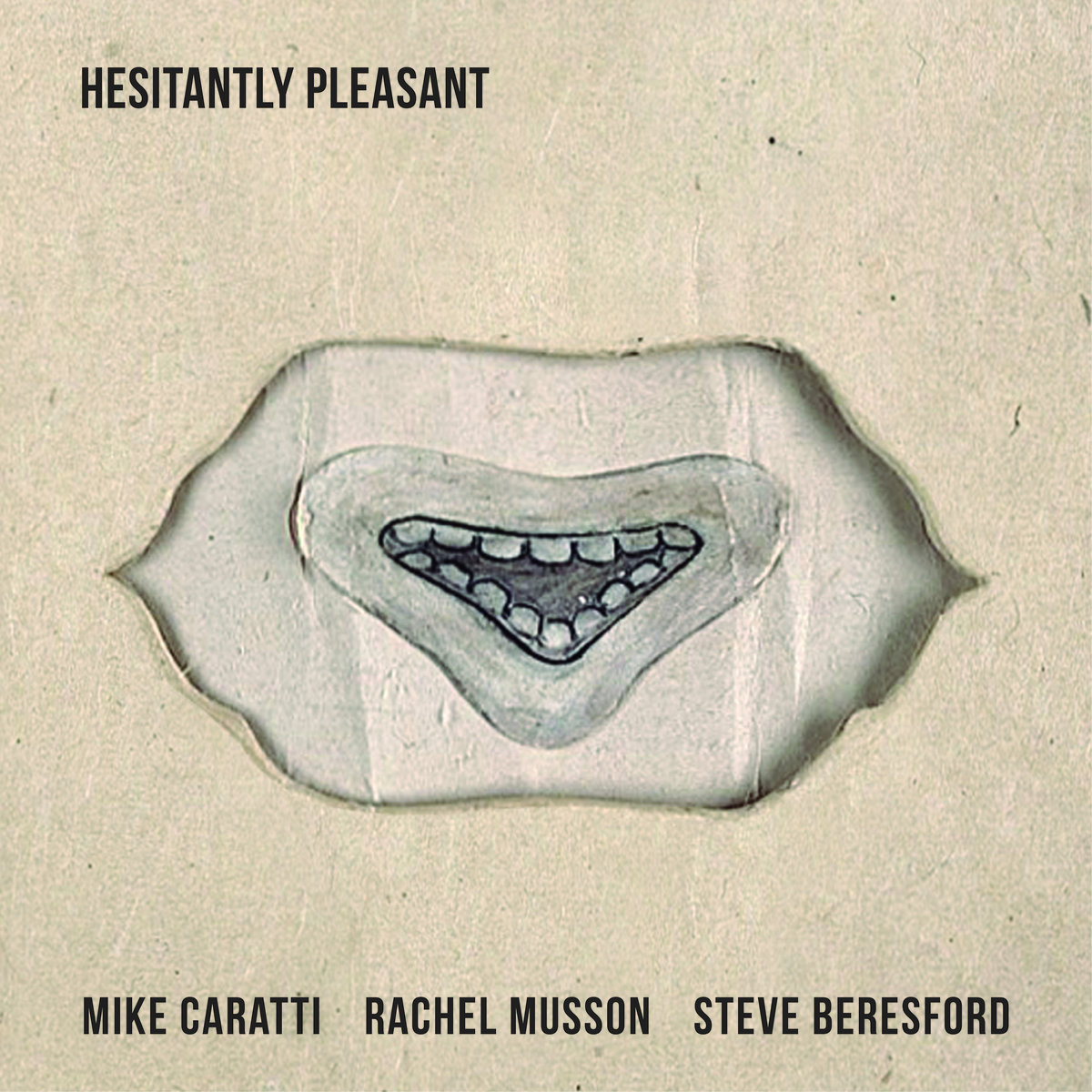 Iluso Records presents 'Hesitantly Pleasant' – an album of freely improvised music by Mike Caratti, Rachel Musson and Steve Beresford.
Following on from his last critically acclaimed recording effort, Synaptic Self by dMu, which featured on Avant Music News' "Best Albums of 2016" list, Australian drummer Mike Caratti joins forces with two of the UK's most prolific improvisers for this wonderful release.
Steve Beresford is a legend of improvised music. Having performed with everyone from Brian Eno, Derek Bailey and John Zorn, Beresford's discography and performance schedule read as a guide to the history of contemporary improvised music – his contribution to this art is everlasting.
Rachel Musson is one of the leading figures on the UK improvised music scene. She has released two albums under her own name, including the acclaimed Tatterdemalion with Liam Noble and Mark Sanders. She also plays with Alex Ward's Quintet and Sextet, and has performed with Han Bennink, Mary Halvorson, Louis Moholo-Moholo among many others.
Drawing on each other's distinct musical experience, the unique voices of Caratti, Musson and Beresford combine here in a stunning album of seven improvised pieces that traverse a multitude of musical moods, genres and soundscapes.
From the rumbustious 'Complex Footwork and Violent Movement', the hauntingly beautiful 'A Unique Haircut' through to the mind bending glitchiness of the title track, the trio push each other on a trajectory of unbridled musical exploration.
'Hesitantly Pleasant' is a delightful release by a trio of musicians at the forefront of the creative and new music world. The album is essential listening for anyone with an interest in contemporary creative and improvised music.
All music spontaneously composed by:
Mike Caratti · Drums and Percussion
Rachel Musson · Saxophones
Steve Beresford · Piano and Electronics
Recorded at The Vortex, London on 5 January 2017.
Recorded and Mixed by Dave Hunt.
Mastered by Sardi at The Vault.
Cover Design by Blake Cantrell.
CD and Digital Album available for purchase at Bandcamp.